At FlexMedical Solutions, our commitment is to never compromise on the safety, compliance, and quality of our products and services. This requires everybody in the organisation to be engaged, to understand their responsibility and to be empowered to take action in order to protect our customers, our employees and our brand.
Our Quality Policy summarises the essential elements for our commitment for excellence and lays the foundation for the following:
Fostering a quality mind-set with the objective of developing, manufacturing and providing trusted products and services for our clients and deliver on our promise to create a healthier tomorrow
Complying with relevant requirements and regulations as well as internal requirements
Continuously challenging ourselves to improve the quality management system to guarantee product safety, prevent quality incidents and eliminate defects though the review of quality objectives and results
Certified to 13485:2016 and designed to meet FDA 21CFR820 and cGmP requirements, our quality management system scope covers design, development and manufacturing.
We are accustomed to audits by both clients and regulatory bodies and we continuously review our systems to ensure optimum performance. 
As a contract developer of complex medical devices, FlexMedical Solutions prides itself on offering product of the highest standard. Put simply, our reputation depends on it, so no compromises are made.
Furthermore, we are happy to support our early stage clients in any way we can with any regulatory submissions and all matters related to the product development lifecycle.
Our Commitment to Quality:
To maintain the highest standards of Quality and Compliance through deliverables and services we are focused on customer requirements and share in the vision of creating a healthier tomorrow.
As a company, we have invested very substantially in our testing capability. Quality assurance is critical and there is no better way to control this than by arming our highly capable workforce with the apparatus to do the job thoroughly.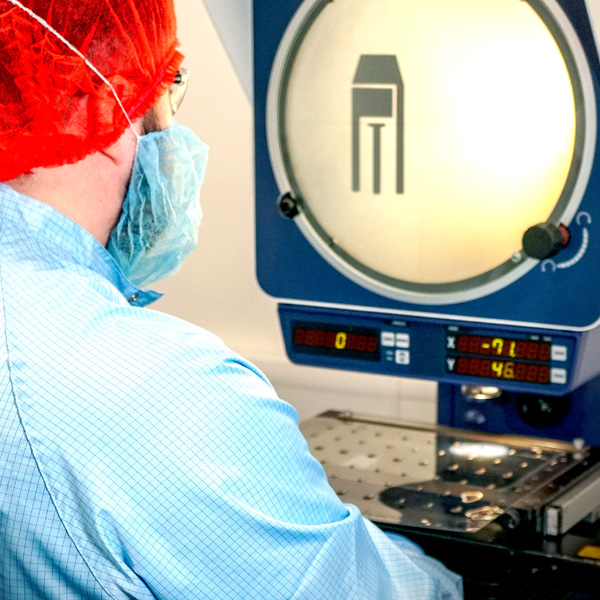 Test and Inspection Capabilities:
Contactless Dimensional Measurement  – Our OGP CMM machines provide us with the ability to capture x, y and z dimensions via multi sensor measurements, maintaining the highest levels of accuracy. Data recording can be automated and SPC data generated to ensure optimum process quality levels are achieved.
Wettability and Coating Measurement – Whether it be contact angle and surface free energy of solids or surface tension of liquids, our Kruss system offers class leading performance, enabling us to quantify surface behaviour.
Surface Topography – With both contact and non-contact surface analysis capabilities at our disposal, understanding and correlating the effects of surface topography on device performance can be crucial.

Universal Testing System – Whether it is testing blister pack burst forces or quantifying peel strength for foil pouches, our Instron system is perfect for both tension and compression applications.
Moisture Analysis / Thermo-Gravimetric Analysis – Used to determine the moisture content of a sample, moisture balances are particularly useful when dealing with point of care diagnostic whereby retained moisture in the reagents (post-curing) can be problematic to both performance and stability.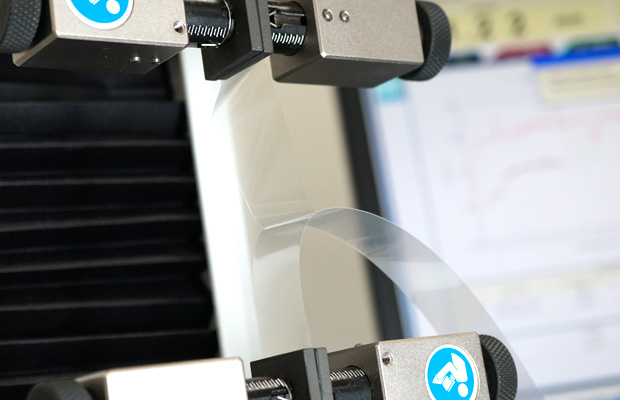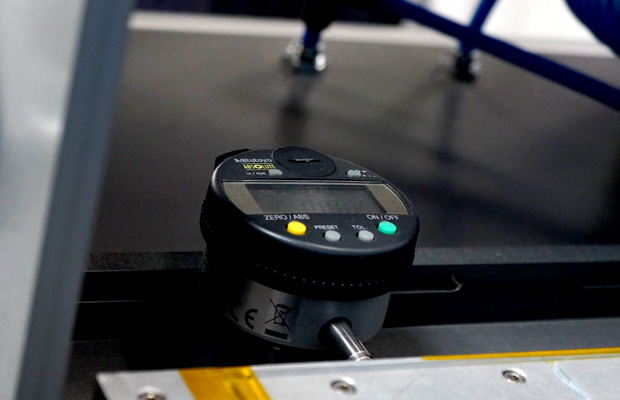 Visual Systems – Projectors and digital microscopes – High definition visual inspection scopes are most valuable and offer fast but effective quality inspection capabilities. Whether we are checking the definition of screen-printed electrodes or monitoring assembly tolerances, these systems are easily deployable and, with the correct technician training, supremely effective.
Viscosity and Rheology – When dealing with inks, pastes and liquids, ensuring the material consistency and structure is 'as expected' is hugely important. Quality is controlled and assured in this area via our Brookfield viscometer.
FlexMedical is committed to quality. We understand the need for statistical analysis and our black belt trained engineers use Minitab software to deliver assurance and continuously drive improvements.
Quality Policy:
To deliver customer requirements through using the ISO 13485:2016/ US Quality System Regulation Quality Management System framework.
Employees work within the QMS and understand the impact of poor quality on our customers and our business.
Develop and implement quality processes that meet the needs of: –
our customers
our employees
our regulators
Processes are, where required repeatable, measurable and monitored.
Products and Services are fit for purpose, measurable and monitored to meet the customer and regulatory requirements.
Establish and monitor measurable quality objectives and targets for the quality management system and processes.
For more details on our Test and Inspection capabilities: