Continued Growth at FlexMedical Solutions
2022 is fast approaching and the FlexMedical Solutions team needs more great people!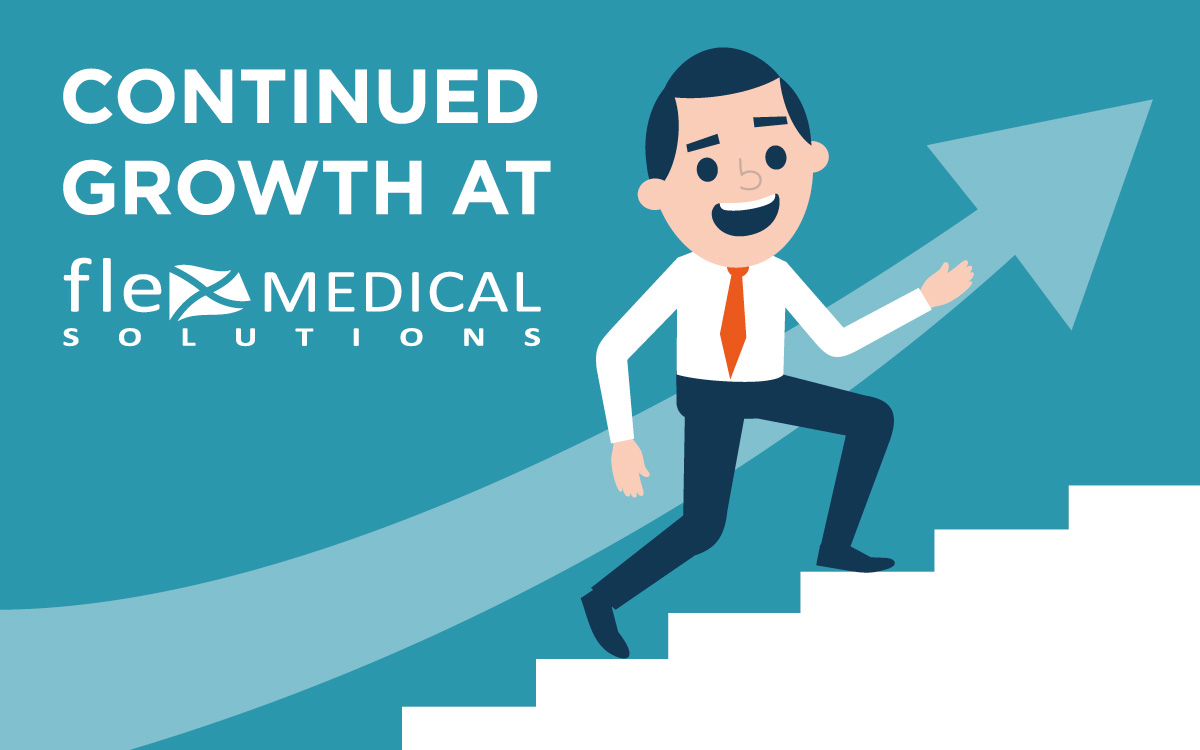 HR Manager
The HR Manager will provide expertise and leadership to a growing, technically complex, people focussed organisation. In this role you will be responsible for improving and monitoring adherence to all of the company's HR policies and procedures and will work alongside the site leadership to maintain an inclusive, rewarding and open culture. The focus of this role is to ensure that FMS attracts, hires, retains and rewards employees, whilst providing excellent development opportunities and  a high performing organisation.
This role will form part of the site management team and will report to the Managing Director.
Key responsibilities include:
Managing Recruitment Activities
Designing Employee Benefit Scheme
Supporting New Hires
Overseeing Performance Management Activities
Developing Employee Retention and Engagement Strategy
Owning Training & Development
Managing the Employee Performance Review Process
Ensuring Adherence to Company Policies
Manufacturing Engineer
As an experienced engineer you will bring hands-on, technical expertise to the company, helping us deliver on our goals and objectives. Working for a vibrant, growing organisation will provide you with a fantastic opportunity to make your mark and implement your ideas. With a strong interest in how products work chemically, mechanically and electrically you will be confident in creating new manufacturing processes for our newly designed products. Your time will be spent working on some of our customer specific contracts (developing and manufacturing diagnostic products on their behalf) with a focus on transferring products from development to operations (all under ISO13485 jurisdiction).
Key responsibilities include:
Interpreting customer requirements and in turn generating technical specifications and associated documents
Working with R&D to provide expert guidance and Design for Manufacture (DFM) input
Authoring documentation to permit smooth transfer of manufacture from Research and Development (R&D) to Operations. Documents will include Control Plans, Standard Operating Procedures (SOP's) and Work Instructions (WI's)
Working with validation engineers and equipment engineers to ensure all validation activities are properly planned and executed
Support manufacturing technicians to investigate, root cause and resolve any non-conformances
Ensuring that all Critical To Quality (CTQ) elements are established, measured and achieved
Becoming expert in all key manufacturing processes
Ensuring that quality and regulatory procedures are adhered to at all times
Identify, propose and implement process and efficiency improvements
Equipment Engineer
As an experienced equipment engineer you will bring a wealth of knowledge and hands-on experience into the business. Working for a vibrant, growing organisation will provide you with a fantastic opportunity to make your mark and implement your ideas.
You will have a full understanding of what is required when positioning a piece of equipment within a medical device  (Point of Care Diagnostics) manufacturing facility. You will be entirely comfortable in all areas of equipment acquisition from URS generation through FAT and final validation.  
FMS is an ISO13485 certified company and all aspects of the role must be executed according to our Quality Management System (QMS).
This is a vendor facing role and the jobholder will have to be comfortable managing high value sub-contracts on behalf of both FMS and our clients.
Key responsibilities include: 
Work directly with clients and with in-house staff to understand future equipment requirements
Generate user requirement specifications (URS's) for both bespoke and off the shelf (OTS) pieces of equipment and/or automation
Source, evaluate and select suitable equipment vendors in conjunction with quality and supply chain colleagues
Position purchase orders and/or contracts with selected vendors
Sub-contract manage equipment vendors throughout build phase, ensuring timely and on-budget delivery of asset
Design and execute factory acceptance tests (FAT) ensuring all requirements are met or variances justified
Work with equipment maintenance engineer to facilitate smooth arrival and commissioning of equipment
Work with validation engineer to design and execute IQ/OQ/PQ protocols
Work with equipment maintenance engineer to identify and position suitable spares for procured equipment
Provide regular updates for internal and external stakeholders
For full job descriptions and further information, please contact Natalie Fox nf@kleboejardine.com at Kleboe Jardine https://www.kleboejardine.com/